THE MOTIVES OF BOOM CAR BOYS
by Michael Phillip Wright
Norman, Oklahoma USA
E-mail: mpwright9@aol.com
In September 1999, a participant in a noise pollution discussion list raised the question of why youth turn up their auto stereos to extreme levels while driving. He wanted to know if other list members knew of any published formal studies addressing this question.
In the absence of articles in academic journals, one may gain useful insights into this question by observing the tactics in the advertising messages published by marketers of equipment for so-called "boom cars." (A boom car is one whose stereo system has been modified by the addition of powerful bass speakers capable of broadcasting loud booming bass notes for an urban block or more).
We know that market researchers are at work in our society, and that they use sophisticated methods to study the motives and attitudes of various groups targeted for marketing campaigns. Those who write ad copy for large enterprises study the findings of market researchers.
It is reasonable to assume that the market researchers have studied young males in our society. From observing the ads, it appears likely that they have noticed an aggressive tendency which may be extraordinary in comparison to earlier generations of male youth. The ad writers cultivate these aggressive tendencies. Putting it briefly, those who are curious about the motives of boom car boys can access a rich source of data by reading the ad copy of the boom car equipment marketers.
A Prestige Audio ad from the October 1997 issue of Car Stereo Review suggests strongly that boom car boys have contempt for their elders and wish to inflict them with pain and even catastrophic illness. The headline boasts that excessively loud auto stereos are "the number one annoyance to people over 40." The ad text further claims that their powerful equipment "will put the over 40 set into cardiac arrest."
The ads in these magazines blatantly encourage the worst aspects of hypermasculinity and sexist behavior: domination, aggression, and sexual objectification of women. Examples are numerous.
An ad in the September 99 issue of Car Stereo Review features an adolescent male with dark glasses, a menacing expression, and a black leather jacket. He is holding up a photo of a woman in a bathing suit with extraordinary breasts probably enlarged by implants. The text says:
"Wanna see my trophy? Here's my trophy. Me, I compete on the street, where it really counts."
The message is clear: those who aggravate other members of their communities with the advertiser's powerful noise-making equipment will be adored by beautiful women eager to make themselves available as "trophies." The ad was from Lanzar Audio Corporation.
The boom car advertisers want males to believe that they can be physically unattractive and still be worshiped by women if they make enough noise with their car stereos. In the same magazine, an ad from Sony Mobile shows a beautiful model sitting in a car next to a cartoon character who looks like a nightmare. The text says: "Let's just say it's not his looks." The slogan "Disturb the Peace" also appears in the ad.
In the same magazine, Alpine advertises "killer sound," and McIntosh boasts that its products "can trigger airbags across the street." LA Sound has a photo of two female models paying adoring attention to a boom car boy to reward him for having chosen their products.
An article entitled "The Web Crawler" reports the front page text for the Phoenix Gold site (www.phoenixgold.com):
"a place where sound and emotion become one. . .big ear-drum crushing, kidney-punching torture chamber."
The article describes www.rockfordfosgate.com as the "Most Aggressive In-Your-Face Testosterone-Inducing Site" and expresses disappointment that www.zapco.com "doesn't quite live up to its violent billing."
An ad from Pioneer shows a boom car boy with a smug expression as his powerful decibels cause lids to eject from 5-gallon distilled water containers being transported by a commercial truck. The suggestion here is to celebrate privilege by inflicting pain upon the less advantaged. The affluent boom car boy takes joy in using his expensive equipment to harass working people doing their jobs. (Boom car culture, it seems, has inverted the tradition of noblesse oblige.)
A swimsuit model appears in another boom car ad with the headline "Fantasies Can... Come True!" An ad from Pyle Audio features a photo of a house which appears to have been demolished by a tornado. The headline says "Pyle Driver Was Here." MB Quart boasts "Bolt-On Performance They'll Hear a Mile Away." Profile Consumer Electronics has an ad suggesting that its products will cause earthquakes.
Turning to the September 1999 issue of Auto Sound & Security, there is an ad based on a photo of a bomb crater. Bazooka Audio's headline is "Careful ! It's Loaded." They further boast that this is the "most aggressive woofer design ever used... positively dangerous."
Lightning Audio has an ad which says "Forget waking the neighbors. Scare the neighbors... shatter sound pressure records and windows."
Seemingly in competition to arrive at the furthest distance beyond the boundaries of common decency, the ad embraces pathology by concluding: "Vicious capacity for killer installs exclusively from the sick minds at Lightning Audio."
Bikini-clad female models are shown parading in front of boom car boys in attendance at a convention sponsored by the industry. The caption says: "Lovely bikini babes strut their stuff for the appreciative crowd."
A gold mine of material likely to enrage feminists appears in an ad for boom car CDs. The album covers are rich with images which degrade and objectify women. The cover for a Bass Outlaws CD shows a bare woman bent over an auto console with her buttocks exposed as if she were inviting a beating. She is only shown from the waist down. The Booty Bass CD also features two sets of female buttocks barely covered with bikini bottoms. Headless women are favored by boom car culture.
The cover for Bass Factory 808 shows two bikini-clad women fondling the control board for an auto stereo. The indicated message is that women are sexually aroused by the cruel audio violence of loud car stereos.
The back cover of the July 99 issue of Car Stereo magazine has an ad from Alpine Electronics. There is a photo of a blond female model standing behind a vehicle. Her back side faces the viewer. The headline over the ad copy says:
"Music's useless without a fully functioning bottom end. And a big bottom end is useless if it's soft and flabby."
The text concludes: "power is everything." The following messages are tacitly incorporated:
women are interesting only because of their body parts;
women, like auto stereo parts, are to be seen as commodities; and
women worship men who make the right purchasing decisions, in order to be individually powerful.
The best way to punish those responsible for these objectionable ads is to deprive them of their profits. Numerous cities and towns across the USA have noise ordinances which prohibit or restrict the operation of boom cars. In many places, law enforcement efforts are lenient and ineffective. Improved law enforcement of existing ordinances would make a serious dent in the profits of the boom car industry. Strengthening the ordinances would even do them more damage.
Note: Some sample obnoxious ads may be found at http://members.aol.com/mpwright9/boomcar.html
About the Author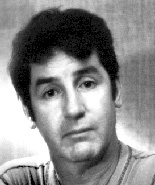 Michael P. Wright was graduated from the University of Oklahoma with a BA in political science and MA in sociology. His professional record includes research in a variety of areas including health science, energy economics, American Indian history, and computer software development for health risk assessment. He has on several occasions appeared before Oklahoma legislative committees in the capacity of expert witness. Wright has also been the recipient of four federal grants from the Small Business Innovation Research program of the US Public Health Service. In this capacity part of his tasks included study of diagnostic error.
Wright is listed in the 24th and 25th editions of Who's Who in the South and Southwest, published by Marquis, and the 17th edition of the British directory Men of Achievement. He has been published in the American Journal of Preventive Medicine (Sept/Oct. 1997), the Journal of the American Medical Association (letter, Mar 24/31, 1993), and AIDS Education and Prevention (fall 1991). Additionally, his work has been presented in the proceedings of the Oklahoma Symposium on Artificial Intelligence (November 1993, Oklahoma State University), and he has been a guest opinion writer for the San Francisco Chronicle (May 24, 2000).
As an OU undergraduate, Wright was a participant in the University Scholars program and was named Outstanding Senior in Political Science at graduation. In the fall of 1975, he received the additional honor of appointment to the State Regents Student Intern program.
Ways to Contact the Author:
Home Phone: 405/329-6688
E-Mail: MPWright9@aol.com
US Mail: PO Box 204 - Norman, Oklahoma 73070 - USA